Yes, AI should be your #1 priority.
Don't let your content management system distract you.
Layoffs within the tech industry have been making headlines recently. There have always been staff reductions, but the sheer size of some of these most recent cuts has been staggering. When Amazon announces that they are eliminating 18,000 jobs and Google announces that they are eliminating 12,000 jobs, I first feel bad for the people but then think, wow, what kind of company can eliminate a stadium full of people and still function? The primary reason that I find it hard to comprehend is that most of the companies that I'm involved with struggle daily with limited resources to prioritize the most basic of tech functions. So when I hear of a company having close to 20,000 "extra" people, it just doesn't register. A basic question should be asked, how do companies eliminate so many people and still grow? The answer is that it comes down to priorities and focusing resources on core technologies and areas of growth. Companies with a small IT staff have been doing this for years so when you hear of a large company eliminating massive amounts of people, you'll usually also hear something related to reprioritization.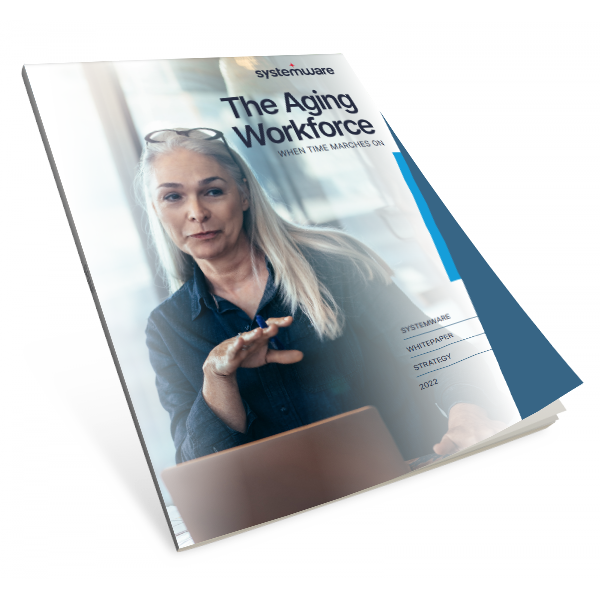 The Aging Workforce
WHITEPAPER
Companies that run their business in legacy environments have deeply embedded custom processes along with ancillary knowledge and experience surrounding it which provides a wealth of meaning and history. The technical resources that understand the history of these custom processes are a valuable asset that is often overlooked.
By now you're probably thinking, where's this guy going with this and what does this have to do with document management solutions? The answer is fairly well known with those involved in the archive and presentment industry. When IT priorities are assigned based on limited resources, one of those areas that inevitably gets relegated to the "we'll get to it later" tiers is the in-house records management systems. These are systems that every company has, everyone uses, and in many cases are required by strict regulations. Nonetheless, they are rarely elevated to high priority levels until something breaks or a massive fine is handed down due to not having your records properly managed. It is not uncommon due to ever changing priorities for companies to be years into a start and stop software upgrade with no end in sight. It is also common for companies to be multiple versions behind even before they complete their current upgrade. What's frustrating for the end-users is that their content needs are not diminished and continue to grow even as IT priorities focus on other areas of the business. Government standards and regulations don't suddenly stop because there are higher priorities to focus on. Even when the pendulum swings back and there's focus on the company's record management system, the company is most likely hard pressed to even have the skills in-house to address the issues.
So what's the answer?
Companies need to view their content systems the same that they view their payroll, benefits, tax, and retirements services. These functions are all required and critical to a company but are viewed as non-core to growing the business. The world's largest companies certainly have the ability to maintain their own payroll services but the majority choose to outsource this function. Again, it is not a core function and prioritization of limited resources should be dedicated to growing the business. Historically, a company's books and records archives were viewed as off limits to outsourcing even though the company, in many cases, didn't have the time nor the skills to keep up with the changes in technologies. This thinking needs to change. Systemware offers a 100% outsourced records management solution via a partnership with Cabnit Inc. and I'd argue there's no company providing managed services for content systems that is more secure, skilled, and experienced than Cabnit.
Cabnit continues to grow because companies are finally coming to terms that their records management systems demand a great deal of daily attention while at the same time recognizing that they do not possess the staff nor the skills to meet what's required. The IT department for a manufacturer needs to focus on technologies to drive down unit costs and raise profitability. The IT department for an insurance company needs to focus on providing better tools for their agents and customers. Neither of these companies should be dedicating resources to making sure that their documents are processing properly. That's what Cabnit does. As companies start to prioritize their move to cloud technologies with reduced headcount, they should be focusing on their core business drivers and let Cabnit worry about moving the massive amounts of historical content. A company's content is far too critical to be viewed at the "we'll get to it later" priority level. Consider moving your content management systems to the highest priority level by outsourcing to Cabnit where it will always be the number one priority.